When you think about America's healthiest destinations, Jacksonville isn't exactly the first place that comes to mind. In fact, the First Coast ranked 35th in the latest American Fitness Index – an annual data report that assigns scores to cities based on preventive health behaviors, levels of chronic disease conditions, as well as community resources and policies that support physical activity. Despite ranking among the bottom 15 metropolitan areas, there is evidence that suggests the 904's health is on the rise. A handful of visionary hospitals, developers and entrepreneurs are hoping to establish Jacksonville as a Lifestyle Destination.
Jacksonville is emerging as a Medical Destination
An extraordinary network of world-class healthcare facilities call Jacksonville home, including Ackerman Cancer Center, Baptist Health, Brooks Rehabilitation, Mayo Clinic, Memorial Hospital, Nemours Children's Clinic, St. Vincent's HealthCare, UF Health Jacksonville, and Wolfson Children's Hospital. With dozens of private complimentary and alternative medicine practices integrated into the local healthcare system, with increased access, revamped marketing efforts and strong leadership, Jacksonville has the potential to be a leading Medical Destination.
With approximately 20,000 patients coming to Jacksonville from other cities in Florida, and another 20,000 flying in from out of state, by increasing access to the city's world class facilities, there is an enormous opportunity to capture a portion of the 38 million people who live within a one-hour flight range. The Jacksonville Aviation Authority recently announced they are committed to championing the growth of medical tourism in Jacksonville by focusing on marketing and strategic partnerships.
Marketing could also play a key role in helping Jacksonville establish itself as a medical destination. Many cities across South America and Mexico have had success marketing their beaches, resorts, and medi-spas, drawing in affluent, highly educated tourists. No longer just a discreet way for the rich and famous get a nip-and-tuck while "on vacation", today Medical Tourism is a $60B global industry for sick patients who are willing to travel to receive treatment. These patients are motivated by a desire for lower costs, higher quality, and better access to care.
Last Year, Florida committed $5M over the next 3 years to promote the state as a Medical Destination. But, even with increased ease of access and slick marketing, Jacksonville won't reach its true potential without strong leadership.
Several new initiatives and strategic partnerships at Baptist Health provide access to lifestyle-based prescriptions for prevention and health maintenance, a critical offering for a medical destination city. The Good for You program is an online and in-person patient advocacy portal that brings health education and wellness resources to the community, including entertaining events and free talks at the brand new YMCA Healthy Living Center.
"Good for You gives people in our community a chance to connect personally with others who share a healthy lifestyle and who support their journeys to good health" says Sung Balester, Executive Director of Women's Health Strategy. "Multiple community partnerships, such as the Y Healthy Living Centers with YMCA of Florida's First Coast and the Wellness Connexion at the Jewish Community Alliance, also enhance health care services to the community through screenings, health coaching and educational sessions by Baptist experts on prevention and wellness."
Defining Characteristics of a Medical Destination
A growing medical tourism industry presents opportunities for innovative developers and entrepreneurs to boost their own ventures and ultimately the local economy.
Get a snapshot of The Global Wellness Economy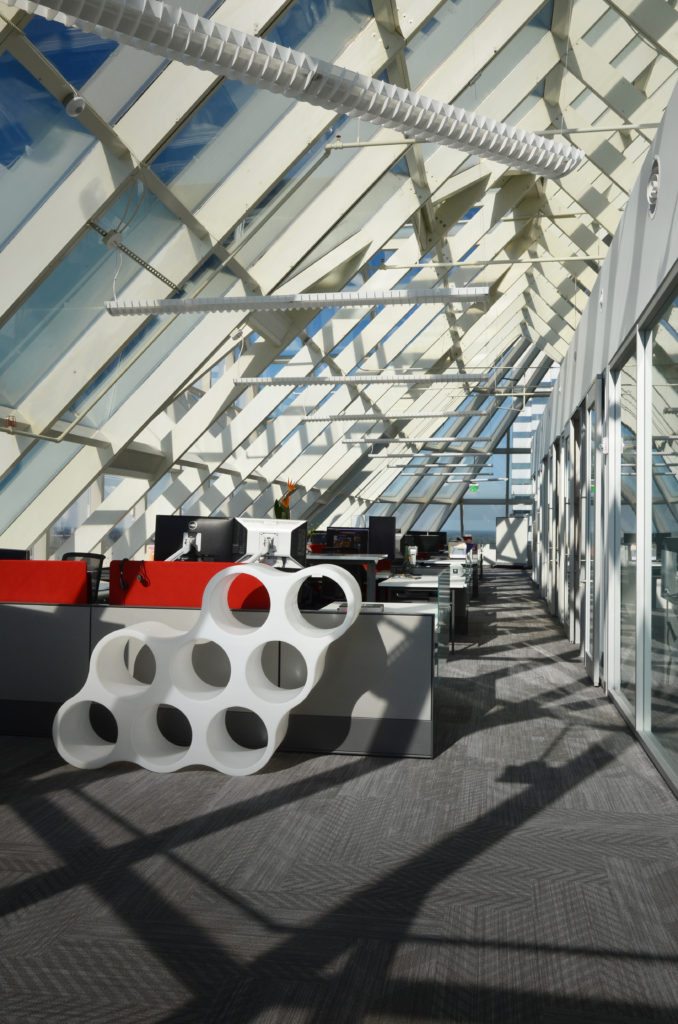 The Rise of Wellness Real Estate
What happens when real estate, the largest asset class in the world valued at $150 trillion, merges with wellness, the fastest growing industry in the world? A $100B industry is born. Wellness Real Estate considers all pillars of health - physical, emotional and environmental - in the development of a built environment.
What defines Wellness Real Estate Development and Design?
Given that the average American spends more than 80% of their day inside, commercial and residential developers have a responsibility to design environments that support and enhance wellness.
"It's a sacred responsibility" says Trevor Lee, Architect and Senior Vice President at Gresham Smith and Partners, a design and consulting firm that specializes in corporate, urban and healthcare design based in Jacksonville.  "Relatively small differences in a building's design can have a large impact the physical and emotional health of its occupants. It's all about creating spaces where people can thrive." 
Studies suggest that improved air quality, abundant natural light and better water filtration systems can lead to increased productivity, marked energy savings and increased employee retention. GS&P is testing this hypothesis. The penthouse offices on 22nd floor of 225 Water Street in the city's downtown offers 95% of staff regular access to daylight and 360 degree views of the city's urban center. A dedicated meditation room will feature mood-lighting, tranquil artwork and a comfortable cushion for midday rejuvenation. Throughout the rest of the space, the absence of walls between the workstations fosters collaboration and enhances the design experience.
"Designing with wellness in mind doesn't have to cost more money. We design buildings that promote wellness and generate positive financial returns. Prominent and inviting staircases, sit-stand desks, and centralized break rooms are inexpensive ways to encourage people to get up and walk during the workday."
This is what Peter Rummell calls "unintentional exercise." Across the St. Johns River from GS&P, the RummellMunz development of The District promises to provide all of the essential elements for fitness and activity. At the center of the live-work-play-stay development will sit Basecamp, a 15,000 square foot wellness center offering a robust yoga program, a community garden and a health concierge.
Capitalizing on Wellness Tourism
Perhaps the lowest hanging fruit for Jacksonville is wellness tourism, a $439B global industry that caters to healthy-minded individuals by promoting travel, leisure, health and lifestyle experiences.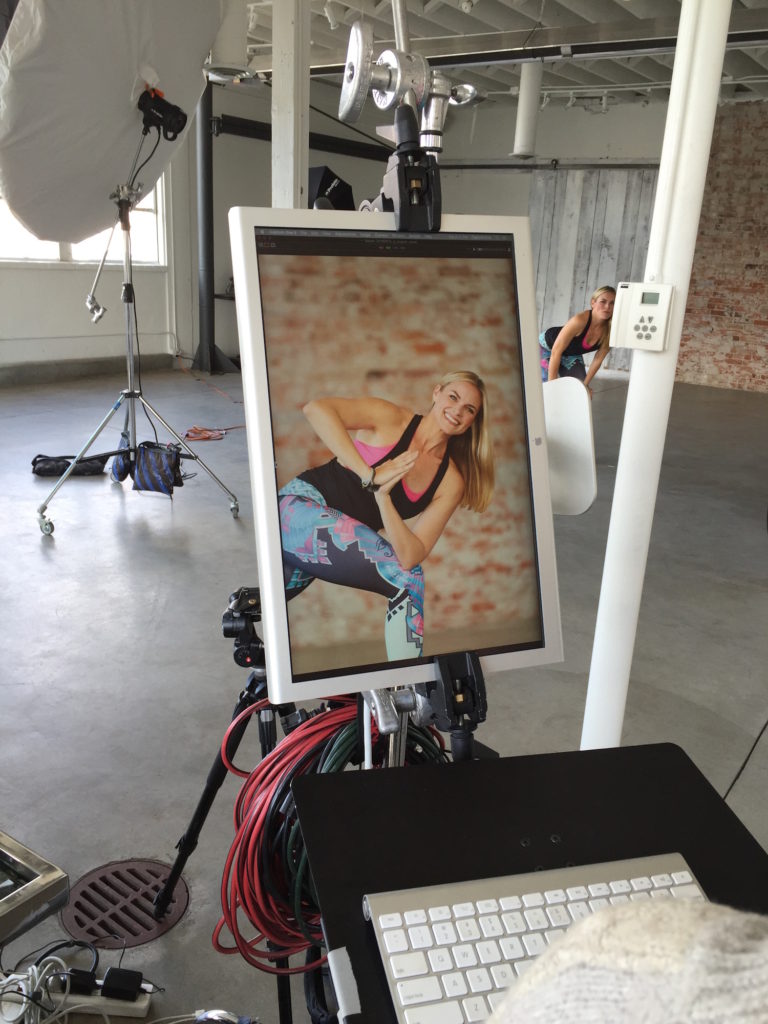 Brooklyn's Unity Plaza is a great example of a development promoting wellness tourism. Utilizing an amphitheater and urban park, Unity Plaza's stated mission is to engage the community through wellness-focused workshops, a speaker series, live performances and movement classes. Future plans include development of a dedicated wellness pavilion for world-renowned guest speakers and symposiums. 
"Jacksonville is in an incredible position to be recognized for its greatness," says Mary Lyn Jenkins, owner of the popular Big Fish Yoga Studio, which opened its second location in April. Jenkins says she recognized Jacksonville's opportunity for wellness after she and her husband, a 5th-generation Jacksonvillian himself, moved here from Seattle in 2007.
"Jacksonville's landscape is ripe for movement, outdoor activity, and to become the nation's destination for healing. Our city's spirit - still deeply Southern - and yet completely innovative - is something to magnify. We are the leader for health and well-being...it simply needs to be brought forth more boldly."
After a nationwide search, Jenkins was recently selected as the Yoga Journal's July/August featured teacher.
Get Involved
On Saturday June 11th, residents of Jacksonville can join the inaugural celebration of Global Wellness Day, an internationally-recognized day dedicated to providing free wellness activities to the public. Presented by Unity Plaza, Big Fish Yoga, HobNob and Oyl + Water marketing agency, the day will consist of a fun-run, a free yoga and dance class, a speaker series, live music and drinks.
For more information and the Calendar of events for Global Wellness Day, visit www.rachelrobertsmattox.com/GWDJax
Written for Arbus Magazine